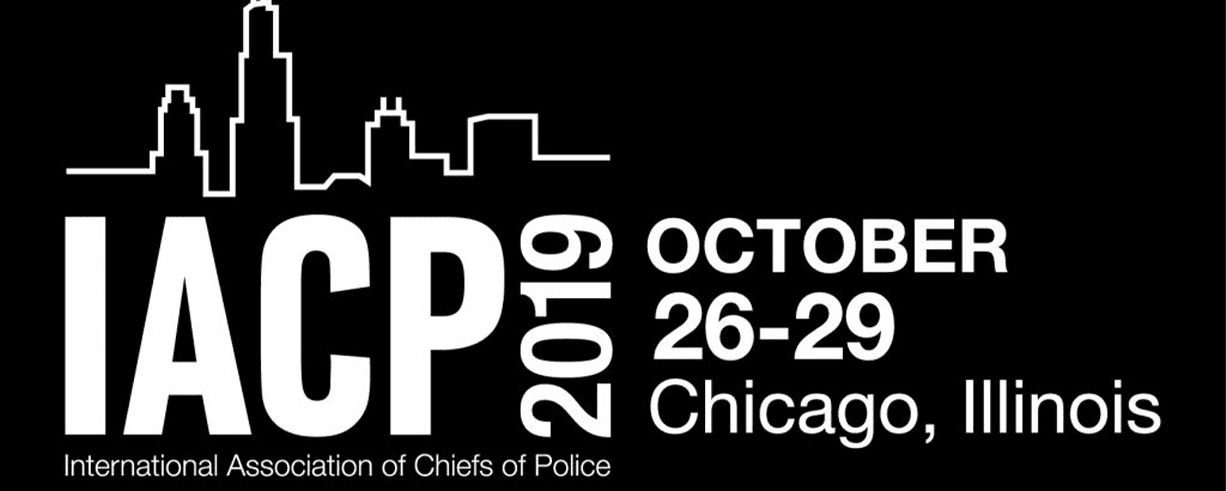 IACP Update
In October, Issured were thrilled to join the HMG's Department of International Trade (Defence and Security) at the UK Pavilion at the International Association of Chiefs of Police (IACP) Conference in Chicago.
Criminal Justice Information Systems (CJIS) Committee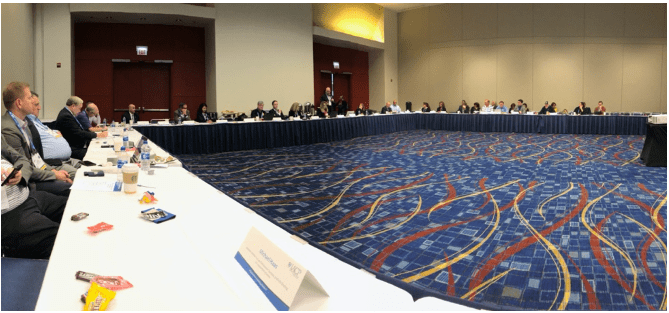 Preceding the exhibition, we attended the Criminal Justice Information Systems (CJIS) Committee as part of our ongoing commitment to support law enforcement at an international level. This consisted of leading the work on the CJIS Benefits Task Force where we are developing a re-usable and standardised approach to the identification and definition of the benefits delivered by new policing capabilities. Our task force consists of members from the Integrated Justice Information Systems Institute (IJIS) Institute, Canadian Police, Chiefs of Police from the US and the FBI. We're incredibly pleased to report that the work to date has been received with a fantastic reception, with a leading CJIS representative reporting:
"Great presentation. This will change the way police agencies justify expenditures and successfully apply for funding. Every chief take notice – making a case for your department's financial needs just got a whole lot easier!".
Our work will continue into the new year when we hope that the approach will be adopted across all workstreams and committees within the IACP.
Following on from our work with CJIS, Issured joined the Department of International Trade at the UK Pavilion within the IACP Exhibition. During the four days of exhibiting we met many Chiefs of Police and Senior VIP's to discuss the products and services that we provide.
Our new Mea: Connexus product, a platform agnostic video interview solution that uses Blockchain to make all video interviews immutable, gained a great deal of interest from Chiefs of Police and Commissioners due to its ability to interview witnesses and victims remotely while maintaining evidential integrity for production in a court of Law. We were advised of the increase in public satisfaction that the product would enable by allowing members of the public to be in contact with law enforcement officers at a time and location convenient to them.
We were extremely grateful to those we spoke to who highlighted additional use cases for the product and are pleased to report that we have continued to develop the product, based on the feedback and enthusiasm provided by the attendees at the exhibition.
Also of great interest to our colleagues in the US and other countries was our Design and Delivery Services. We were repeatedly asked about our experience in leading the design and delivery of digital transformation within UK Policing through the National Police Chiefs Council's Digital Policing Portfolio (DPP). Large Police Forces and agencies were very keen to start exploring how Issured may be able to support them based on our vast experience.
We're continuing to liaise with our contacts in the US, Canada and other countries and hope to be working with them in the near future to support the challenges that Law Enforcement faces worldwide.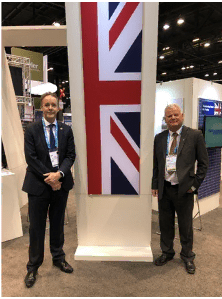 Recent Posts
Barack Obama is one of the most photographed humans alive on Earth, and although this level of publicity is to [...]

With the introduction of ChatGPT in November 2022 and the rapid progression in machine learning and AI technology, it's no [...]