Consultancy, Design and Delivery
Not sure where to start to achieve business transformation? Our team of experts can work alongside you to ensure your approach is tailored to your organisation's needs, leading to successful implementation of a future-proofed infrastructure and system that's designed to last.
Our consultancy services are fully bespoke and will guide you through the process, covering everything from strategy development, business design and change implementation, to technical, security and digital assessment and management.
Here are the areas we can assist you in: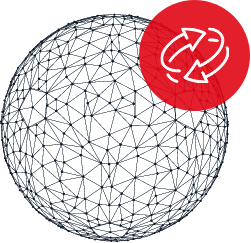 Business Change & Transformation
Your Enterprise. Enhanced.
 We'll help you manage your organisation's transformation process and implement change in two core areas. We can provide extensive programme and project management to ensure your change is delivered efficiently, effectively and within your organisational constraints.  We will also design your change to enable successful delivery and tangible benefit with skillsets including business analysis, requirements engineering, process improvement, benefit and change management, learning pathway development, competency assessment, and organisational design.  These can be as complex or as simple as you like – we will work alongside you to ensure that we deliver a tailored solution that accomplishes exactly what you need.
Of course, this all includes Digital Transformation – guiding you through our increasingly digital world by planning, developing, and implementing digital operating models within complex environments. We can provide secure data analytics capabilities to ensure maximised data insight, an effective infrastructure, and a connected workforce.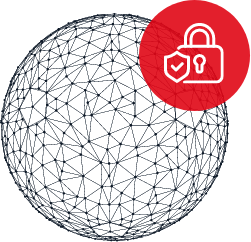 Cyber Security
As part of our partnership, we'll work with you to establish a secure business boundary approach, conducting a full vulnerability risk assessment to determine key risks and potential threats, both internal and external. Not only will this give you peace of mind, but will ensure you're able to maintain a secure service for both your clients and staff, by defining your cyber risk and information security mitigation plans, information assurance, and security compliance.
We'll identify and classify your information assets, both operational and non-operational, in order of sensitivity, allowing your cyber risk management to become an everyday activity.
The support doesn't end there – we'll be on-hand to help secure your assets, so that you're ready to undertake and maintain your operations safely and securely. As well as this, we'll provide you with a clear view of your cyber maturity using the ISO:27000 framework for best practice of information security management. Where appropriate, we'll also advise on your Cyber Essentials and Cyber Essentials Plus progress.
Our services will leave you with a coherent, future-proof Cyber Security Strategy that is fit-for-purpose, allowing you to plan for the protection of your organisation from cyber-attacks.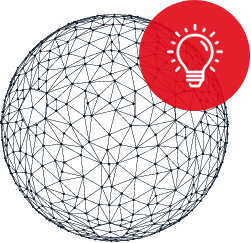 Strategy, Planning
& Analysis
Your Vision. Made Possible.
With our tailored, holistic approach, we'll work with you to determine your needs and what will best support your organisation. We're here to help you build a case for business change and a strategy that drives your organisation forward, incorporating enterprise and business architecture, operating model development, programme and technical assurance, corporate governance, risk, and compliance.
From provisions to management, we will ensure you're provided with the right solutions for your business.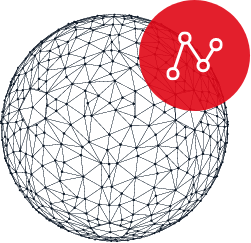 Technical Development & Implementation
Your Capabilities. Advanced.
As experts in technical development, we can deliver technology and applications to support efficient, effective operations, providing you with a highly experienced technical team for network and infrastructure design, application design and development, system integration, data modelling, data analytics, user experience design, and more.
Our products are built on the latest cloud technology giving us the expertise in SaaS-delivered services, including Blockchain and other cutting-edge technologies. We have delivered large, secure, highly available and scalable solutions in both public and cloud platforms.