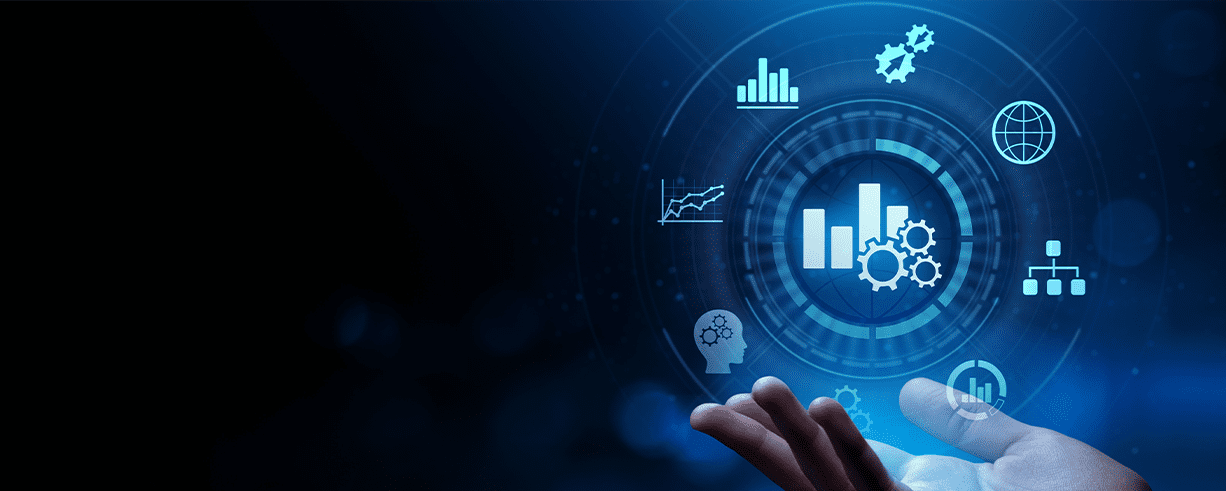 Business Analysis – Harnessing the power of systems engineering
As the desire for services to become larger and more complex grows in today's technological environment, so does the need to conquer complexity. One of the ways in which complexity can be managed is through correct business analysis. It must, however, be applied successfully, producing the results that clients require.
Business Analysis
Business analysis is a disciplined approach for introducing and managing change within organisations. In particular, it is about identifying the business needs and determining solutions to business problems. Applied correctly, it helps to identify and enable rapid change that delivers business continuity whilst driving an organisation forward to achieve its desired goals.
Getting business analysis right, however, can be challenging and often the journey of business analysis is started only to find out that it is not producing the required outcomes. This is often due to the lack of a structured methodology at the beginning of a project, resulting in an inability to break down the task into manageable components, understand the complexities, bound the problem and tailor the approach that needs to be taken.
So how can organisations be sure to do business analysis successfully, right from the start, driving the right decisions whilst ensuring organisational change is taken care of? This paper sets out to address this question and describes how systems engineering principles can be applied to business analysis to ensure an optimal journey.
Think 'Big'
Looking at the 'bigger picture' is a great place to start and helps not only to discover the problems at the heart of the change, but also provides the ability to visualise the entirety of the scope of a task. It is a structured way to obtain a full sense or understanding of the context, including the breadth of users involved, the key constituent parts and high level interactions between them.
Context diagrams and rich pictures are perfect for this, allowing consideration of the entire system and whole lifecycle perspectives whilst gaining agreement of a common understanding of the problems at hand.
Keep it Simple
It's easy to get overwhelmed when faced with a complex problem, but overcoming this challenge is key to being able to produce something which meets the business need. Once an understanding of the bigger picture, defining the high-level interactions, has been gained, bounding the scope is essential and can be done by identifying the boundary between the constituent parts that are inside and outside the scope. Communication and agreement of this boundary with stakeholders is essential and enables a common understanding to be gained from the very beginning.
Using a 'sphere of influence' such as the one shown in Figure 1 can help decide on what should be inside and outside of the scope boundary. This can help guide discussions and gain common agreement amongst stakeholders.

Take a holistic but flexible approach
The beauty of systems engineering is that it can be adapted to be used in whichever type of delivery needs to be supported – be it waterfall, v-cycle, spiral, agile or a combination of all four. The same goes for business analysis – it is applicable, and vital, in all approaches. One thing common to all practices, however, is that it involves consideration of the entire lifecycle, so that all perspectives are taken into account from concept, through to transition and implementation. This is what makes business analysis central to many projects, bridging the gap between business and technical layers whilst ensuring that integration, security, safety, auditability, extensibility, sustainability and other non-functional elements are considered early within the lifecycle of delivery.
Figure 2 shows an example of how business analysis can be tailored to a systems engineering lifecycle approach.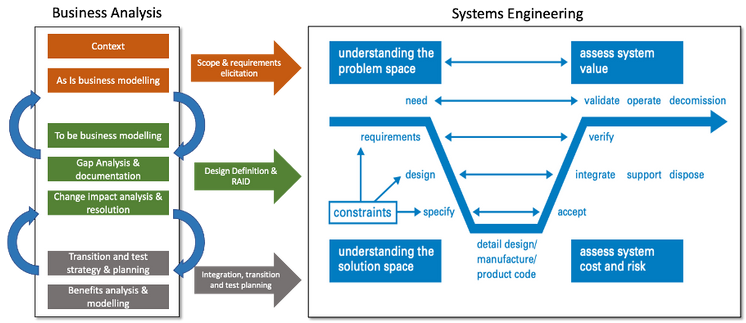 Figure 2 – The relationship between business analysis and the v-lifecycle approach
Here to help
Business analysis is the art and science of balancing business and technical needs with organisational cost to ensure successful outcomes are achieved. Systems engineering principles can be used to ensure a successful business analysis journey from the very beginning. It allows definition of the real issues at hand and ensures the right compromises are made to meet the business needs.
Although it can be complex, with Issured's focussed application of systems engineering throughout our Business Analysis approach, we can help to break down complexity and make it understandable. We are customer focused and tailor our approach to suit you and your organisation, helping you transform effectively so that business analysis delivers the right service for the right people. If you're interested in speaking with us about how we do business analysis and the services we offer, we'd be delighted to discuss your specific requirements.
Recent Posts
When Mea: Connexus was originally designed, the objective was to create a remote video interview platform that would reduce the [...]