A safe and secure corporate
messaging platform
Introducing Mea: Message – a corporate messaging platform that ensures the security of all your conversations.
In today's working world, instant messaging is an effective way to maintain collaboration and share information, especially when working remotely. However, most messaging platforms pass your data through unknown, uncontrolled points, putting your information at risk.
Mea: Message is our secure solution that ensures your corporate communications are safe.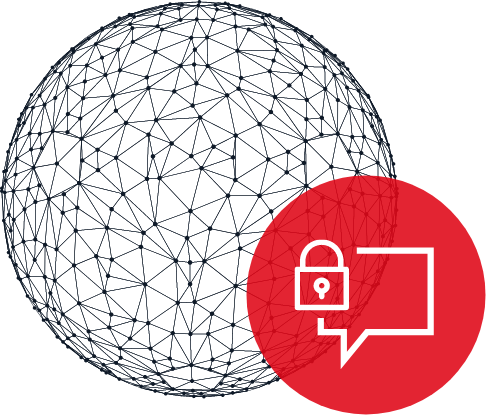 Enhanced Communication Experience
Secure. Collaborative. Instant.
Better Interation
Track collaborations with a management dashboard, draw attention with priority messages, and enable group broadcasting.
More Confidence
100% GDPR compliant, featuring time stamps, read receipts, and self-destructing messages for sensitive content.
Fast & Easy Sharing
Share documents, audio messages, videos, photos, locations, calendar events & more with individuals or groups.
Security & Storage
Controlled. Private. Protected.
Encrypted
256-bit AES Encryption protects sent & received messages using an encryption key that's unique to your organisation.
Your Data, Your Choice
Control your data and decide where it's stored, whether it be your own cloud infrastructure, stored on-premises, or more.
Cloud Based
Your own corporate secure cloud storage is provided, for you to store all conversations, shared media, and sensitive information.
Benefits
NIST Compliant
Supporting increased security & reduced data leak risk
Increased Security
Keep up your comms with confidence
GDPR Compliant
The protection of your data our priority
Reduced Risk
Allowing you to avoid the risk of adware, spyware, worms and trojans
Time-efficient
Quickly share documents, media, and updates with colleagues
Schedule a demonstration